AQU Palestinian-German Science Bridge PGSB Projects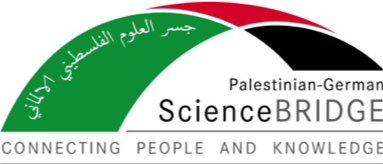 Permanent URI for this community
The Palestinian-German Science Bridge is a pilot project financed by the German Federal Ministry of Education and Research BMBF and implemented jointly by Forschungszentrum Jülich GmbH and Palestinian Academy for Science and Technology PALAST to develop a joint research and education programme.
It provides the most brilliant science and technology graduates from Palestinian universities with access to state-of-the-art equipment for the experimental part of their Master thesis and the possibility to follow-up with a PhD thesis project in Jülich. After successful completion, PGSB alumni are expected to return to a Palestinian university to establish their own research groups in science and technology, contribute to the development of new PhD programmes there, and thus create the nucleus of a Palestinian science and technology infrastructure.
Objectives:
Provide access for Palestinian students to Jülich's scientific infrastructure
Assist Jülich in recruiting the brightest students from Palestinian universities for Bachelor, Master and PhD projects
Transfer knowledge to Palestinian universities in the development of Graduate and Research Programmes
Facilitate the mobility and exchange of students and academics in both directions
Give highly qualified and motivated Palestinian scientists a perspective for adequate career opportunities – in Palestine, Germany, or worldwide.
Support the peace-making efforts of both countries in the area
Long-term vision:
Continued cooperation with returning PGSB alumni as they establish their own research groups and set up PhD programmes at Palestinian universities.

Establish critical mass to create a nucleus for the development of a national science and technology infrastructure in Palestine.
More information about PGSB is available
PGSB website
.
Browse
Collections of this Community